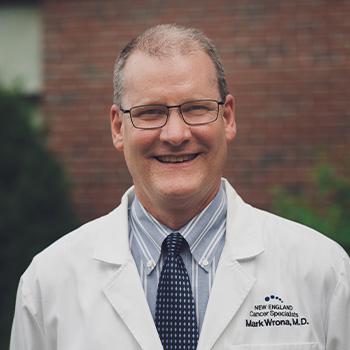 Mark Wrona
MD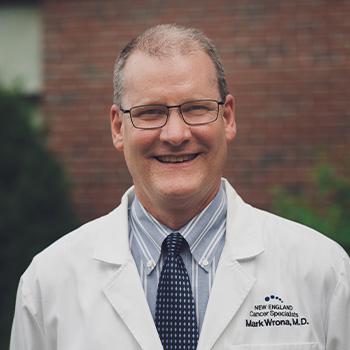 Education
University of Maryland School of Medicine


Residency
Maine Medical Center
Board-Certified
Internal Medicine, Hospice & Palliative Medicine
Dr. Wrona was born in Florida, but moved during his first year of life to upstate New York, where he was raised and developed an appreciation for the four seasons. He travelled across the country pursuing his higher education in Wisconsin, North Carolina, Maryland and finally Maine for medical residency training. His areas of medical interest are pain management, palliative care and advanced care planning. He feels privileged to care for the patients of New England Cancer Specialists when they need to be hospitalized.
Dr. Wrona lives with his wife and daughter in Falmouth. He enjoys being outdoors with his family, particularly to go hiking, camping and skiing.
Call 1-207-303-3300

Comments
All patient satisfaction ratings and comments are submitted by actual patients and verified by a leading independent patient satisfaction company, NRC Health. Patient identities are withheld to ensure confidentiality and privacy. Only those providers whose surveys are administered through LCMC Health are displayed. Learn more about our survey.