The cancer care your patients deserve.
As a healthcare provider, when you refer a patient to New England Cancer Specialists (NECS), you can be sure that:
They'll be seen quickly by one of our world-class specialists right here in Southern Maine and New Hampshire
They'll get access to comprehensive oncology and hematology care, plus the integrated mental health and other support that is so important to any cancer journey, and
You'll be kept in the loop every step of the way


A certified oncology medical home backed by the world-renowned Dana-Farber Cancer Institute.
As one of only nine practices in the country—and the only one in Maine and New Hampshire—certified to meet the Association for Clinical Oncology's (ASCO) strict standards for an oncology medical home, NECS offers unmatched care in Northern New England. Plus, NECS is the only Affiliate Member of the Dana-Farber Cancer Institute (DFCI), so patients have inside access to DFCI second opinions, tumor board conferences, clinical trials, and even shared care.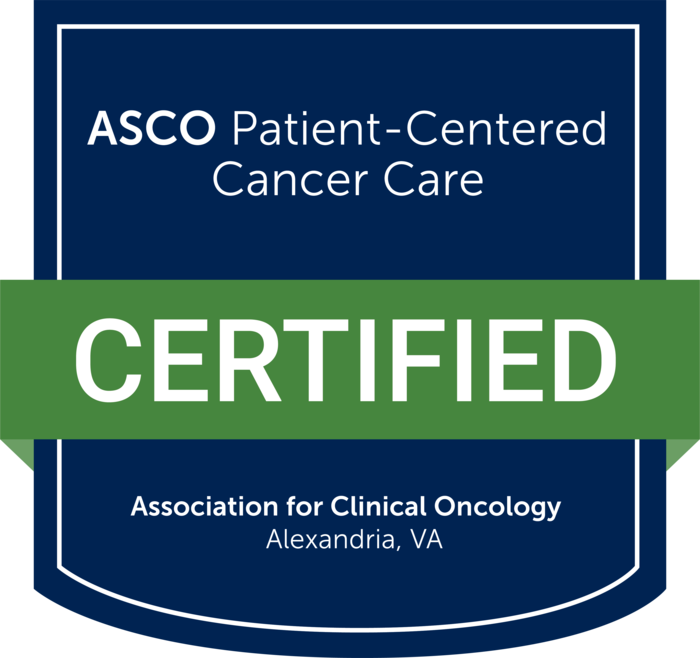 Easy access to the information you need.
This dedicated section of our website gives you quick links to information of interest to you as a provider looking to provide the best referral for your patients, including our easy phone or online referral protocols, and bios and credentials of our hematology and oncology specialists.

You'll also find information on our fast, affordable imaging services, our current clinical trials, an overview of our genetic counseling offerings, a look at the non-oncology infusion therapies we offer at our state-of-the-art infusion centers, the benefits of our specialty pharmacy and the financial support services available to the patients your refer.