What certification as an oncology medical home means to you.
When a cancer care practice is certified as an oncology medical home, it means it meets strict standards for patient-centered care that aims to improve availability and access to care, increase care coordination and enhance overall care quality, while simultaneously reducing costs for patients.
Select company, validation of our approach
New England Cancer Specialists is one of only nine cancer care practices in the country—and the only one in Maine and New Hampshire—certified as an oncology medical home by the Association of Clinical Oncology (ASCO).
It is an honor of which we are very proud. More important, it is a validation of the vision we have had in building the kind of practice needed to provide you with the style of personal and personable care that treats you as a whole person—and helps you live a better life both during and after your treatment.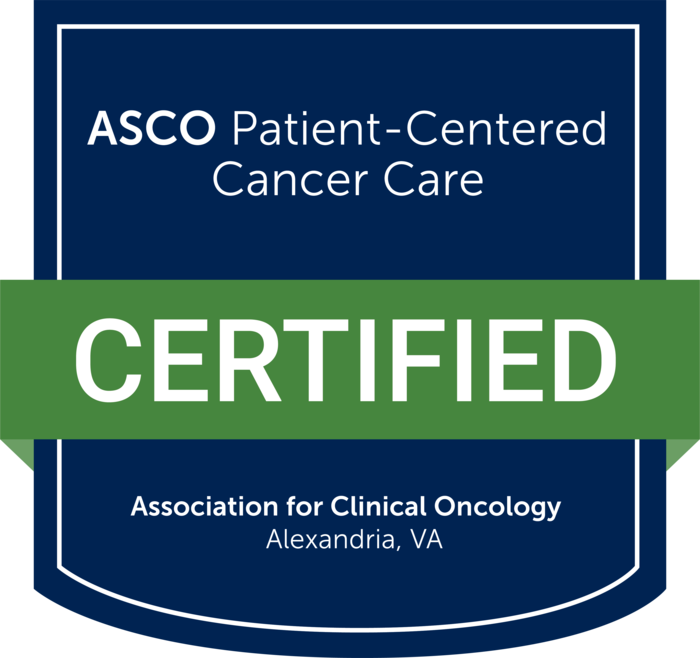 Should you choose New England Cancer Specialists as your oncology or hematology practice, you'll soon appreciate the feeling of home you experience here. And you'll gain an appreciation not only for the compassionate care you receive from your entire medical team, but also for the integrated services that help you cope with your diagnosis and successfully handle the different non-medical challenges that can accompany that diagnosis.

For more information on the comprehensive, compassionate care and support you can expect from New England Cancer Specialists, visit the Care & Treatment and Support & Well-Being sections of this website.