Dixie Knoll FNP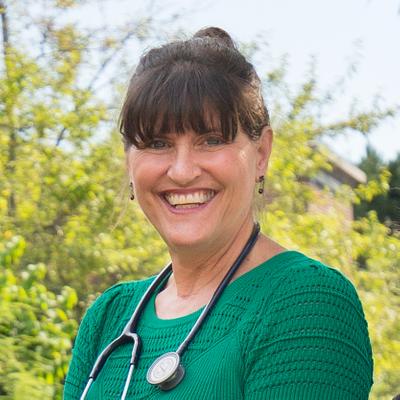 Education
Master of Nursing, University of Washington

A native of Montana, Dixie received her Bachelor of Science in Nursing from Montana State University. To pay for her education, she worked as a home health aide and was also a Hospice volunteer. With nursing degree in hand, she moved to Seattle, Washington, where she worked at the University of Washington Medical Center on a combined oncology/transplant/research floor.
While pursuing her first graduate degree in Psychosocial nursing, she worked as a home health nurse with combined oncology and AIDs patients. Upon graduation, she moved to Maine and then pursed a second graduate degree at University of Maine at Orono. As a nurse practitioner, Dixie has worked in complimentary medicine, gynecology, and correctional medicine. She has been working at New England Cancer Specialists for 12 years, working primarily with breast cancer patients.
Regardless of patient population, the focus of Dixie's career has been and continues to be the relationship with her patients and their families.