Education
Ege University School of Medicine, Turkey


Residency
Hacettepe University Hospitals, Turkey Categorical Residency at New York Methodist Hospital, Brooklyn, NY
Board-Certified
Internal Medicine, Oncology, Hematology


Fellowship
Hematology/Oncology, Greenebaum Cancer Center, University of Maryland Medical Systems, Baltimore, MD
Dr. Can (pronounced "John") Ilyas came to the U.S. after graduating from medical school and completing a pathology residency training program in Turkey. He did an Internal Medicine Residency at NY Methodist Hospital, and became interested in Oncology during a rotation at Memorial Sloan Kettering. This led to a Fellowship in Hematology/Oncology at the University of Maryland Medical Center. He is board-certified in Internal Medicine, Hematology and Medical Oncology.
Dr. Ilyas joined New England Cancer Specialists in 2008, and is on staff at Southern Maine Health Care and Maine Medical Center. He is a member of ASCO and ASH.
He feels incredibly privileged to be treating his patients and helping them during a difficult time in their lives. Dr. Ilyas is a strong believer in personalized care. As he notes, "Patients typically have so many treatment options for any given type of cancer. I try to guide them through this maze of options and educate them and their families to make sure that they understand the potential risks and benefits of one treatment versus another."
Dr. Ilyas lives in Kennebunk with his wife and two daughters. In his spare time, he enjoys cooking, playing tennis and traveling.
Call (207) 303-3300
Kurt S. Ebrahim
DO
Primary Office: Kennebunk
Area of Focus: Dr. Ebrahim practices all aspects of general oncology and hematology
Joined: 1997
Education: Philadelphia College of Osteopathic Medicine
Board Certified: Internal Medicine, Oncology
Residency: Osteopathic Medical Center of Philadelphia
Fellowship: Hematology/Oncology, Hahnemann University Hospital
Dr. Ebrahim grew up in New Jersey and attended Duquesne University in Pittsburgh, PA. He received his D.O. from the Osteopathic Medical Center of Philadelphia, where he stayed to complete his Residency in Internal Medicine. His Fellowship was done at Hahnemann University Hospital, also in Philadelphia.
He joined New England Cancer Specialists in 1996. He is based in the Kennebunk location and is on staff at Southern Maine Health Care and Maine Medical Center. He is a guest lecturer in Hematology and Oncology at the University of New England. Dr. Ebrahim is a member of ASCO, the Maine Osteopathic Association, the American Osteopathic Association and the American College of Osteopathic Internists.
Dr. Ebrahim lives with his wife Maria in Falmouth. They met in high school and have been together ever since. He has been practicing in Maine since 1988. He and his family moved from the Philadelphia area and has never regretted it. He is most proud of his four grown children: A son who remains the apple of his eye, and 3 daughters who continue to bring joy to his life every day. Interests outside medicine include hiking, biking, and trying to stay fit. Also he is an avid supporter of FAMA ministries, a nonprofit group who aid the poor in Burundi, Congo and Rwanda, as well as the A.J. Foundation for the education and development of children with autism. A.J.'s his nephew who continues to amaze us all.
Melanie Cogan
OCN, ANP
Education
Nurse Practitioner in Adult Oncology, Duke University
Melanie grew up in Maine and attended Portland schools. She graduated from the University of Southern Maine in nursing and worked at Maine Medical Center on the oncology floor before moving to North Carolina, where she worked on the bone marrow transplant unit at Duke University Hospital for eight years. She went back to school and earned her Master of Science in Nursing at Duke while working full time, before she and her husband decided to move home to Maine to raise their family. They reside in Scarborough with their two daughters. Melanie enjoys running, cooking, and spending time with her family.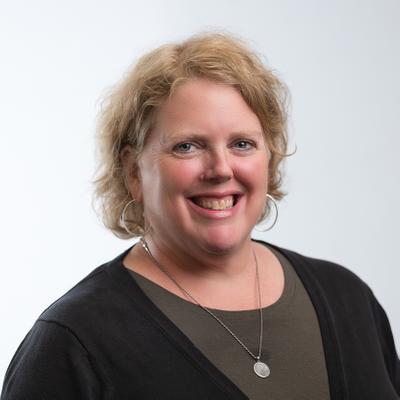 Julie Hazelton
FNP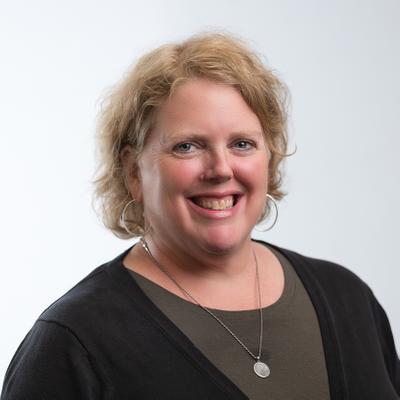 Education
Master of Science, University of Southern Maine
Julie grew up in Maine, the daughter of a small-town family physician. Watching her father with patients and hearing him talk about his work sparked her interest in caring for people. She has been working in the field of oncology since 1989 and spent the second year of her practice with a traveling agency, working at hospitals such as Dana-Farber and the University of Chicago's in the fields of research and bone marrow transplant.
After returning to Maine to get her master's degree and Certification as a Family Nurse Practitioner, Julie worked with the homeless for the City of Portland for six years. She joined the New England Cancer Specialists team in 2006.
She lives in Westbrook with her two daughters, one in high school and the other in college in Nashville studying music education. They have a dog and two bunnies. Julie enjoys basketball, gardening and playing piano.