"When they said I was cancer-free,
I was just elated."
Rachel LaPlante of Westbrook, Throat Cancer Patient

"In December of 2016, I returned home from a vacation very sick. At a quick care, they told me I had sinusitis, but antibiotics didn't make it go away; then they told me it was bronchitis, but that didn't go away. Finally, an ear, nose and throat specialist correctly diagnosed me with throat cancer. It happened that George, my significant other, was dying of colon cancer at the same time. I downplayed my diagnosis to him, but it practically sent me into a death spiral.
"I researched oncologists, and chose Dr. Dugan at New England Cancer Specialists, and he has been fabulous. After a PET scan showed the cancer had traveled from my throat to my tonsil, he prescribed 33 radiation treatments and six chemotherapy treatments. It was hard, and there were times I told my sister or girlfriend who drove me, I don't know if I can continue. Thank goodness for them, they kept bringing me and bringing me, time after time.
"And two years later, I got the news that I am cancer-free! I can't really tell you how good that felt. It still makes me tear up to think about it.
"Now I only see Dr. Dugan once a year, with no more PET scans. I still have dryness in my mouth, and it may take a little longer for my salivary glands to recover fully.
"I'm sharing my story because it was hard to find anyone with throat cancer to talk to. I searched and searched, and finally someone in Massachusetts reached out to me. It's important because going through treatment for throat cancer is different from breast cancer or colon cancer. So if you're a cancer survivor, please consider sharing your story, too."


Share Your Story
At New England Cancer Specialists, we know that each of our patients has a unique cancer journey, with unique challenges and stories. We believe that sharing these stories can inspire and support others, no matter what their diagnosis or where they are in the process.
If you would like to share the story of your cancer journey with us and other patients, please click the link below to learn more.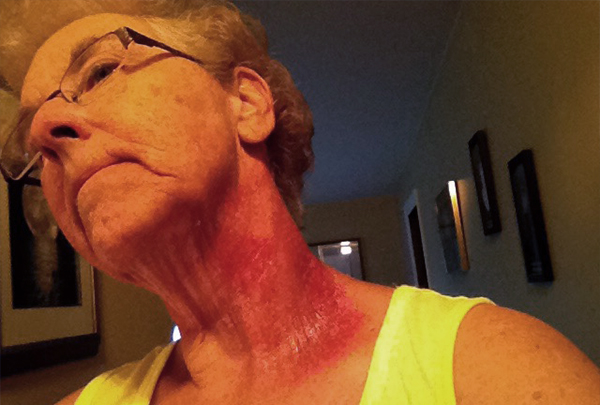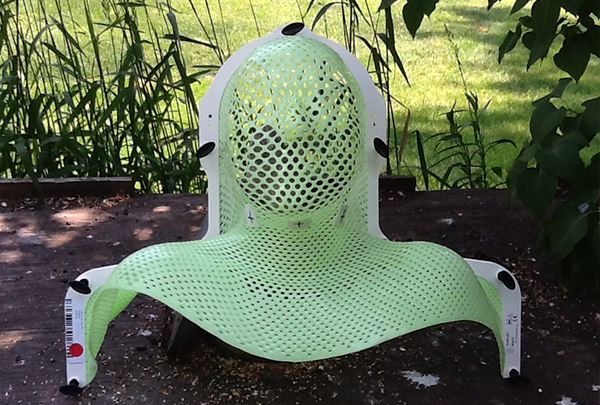 In addition to her medical treatment at NECS, Rachel received radiation therapy, during which she wore this green mask to protect her non-involved areas.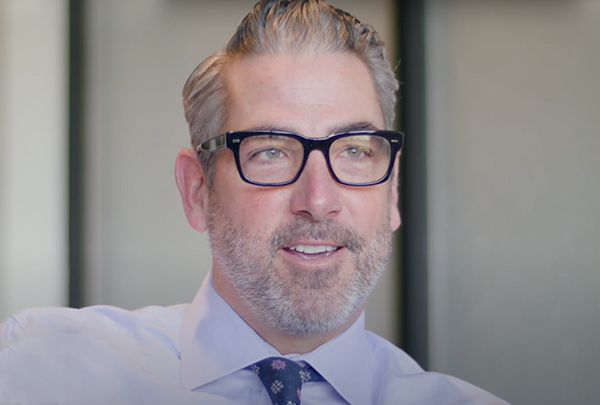 Dr. Matthew Dugan led Rachel's patient care team.