"My nurses at NECS became my first friends after moving to Maine.
It's bittersweet that now I only need to see them once a year!"
Lindsay Diminick of Scarborough, Acute Promyelocytic Leukemia Patient

"About five years ago, I started to experience bruising, fatigue and unexplained nose bleeds. We had been living in Maine for exactly one month and weren't connected to any physicians, so I just went to the first doctor I found for a checkup. Afterwards, they called and told me to rush to the hospital, and I was diagnosed with Acute Promyelocytic Leukemia, or APL.
"We met Dr. Ryan, who became my primary oncologist, and the rest of her team at New England Cancer Specialists, and right from the beginning felt like we were in good hands. They recognized the urgency of immediate treatment, and it was an absolute whirlwind at first. I had a 19-month old daughter, and the first night I spent away from her was when I started my treatment.
"My nurses became some of my first friends in Maine. My daughter called them 'the ladies.' When she walked with me into treatment every morning, she charmed them, and they gave her candy and medical gloves blown-up like balloons. We actually came to enjoy coming here to see them. Their smiling faces really helped us get through the two years of ongoing treatment.
"I'm happy to say that now I only have to see them once a year, which is a little bittersweet. Last March, I celebrated four years cancer-free. Our son, Charlie, turns two next week, so he's definitely the other side of cancer, and we're building our home here in Maine—we can't think of a better place to raise our kids.
"I was excited when I was able to get back to work as a floral designer. I have my business up and running again, and it's doing wonderfully. I specialize in celebrations, like weddings and all the other fun moments in life, and I have a different type of appreciation for those moments today.
"Next spring, we're going to celebrate my five-year remission milestone with a lot of dancing. Each year though, on the way to five years, we've chosen a different iconic place in Maine to go as a family, and I've been building cairn towers, trail markers, in my backyard to show the progress that we've gone through as a family."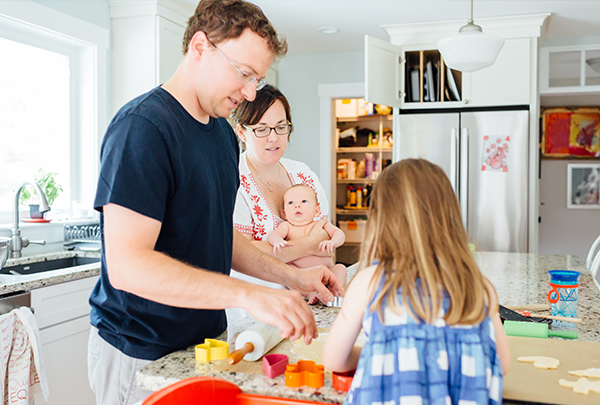 Lindsay at home baking with her family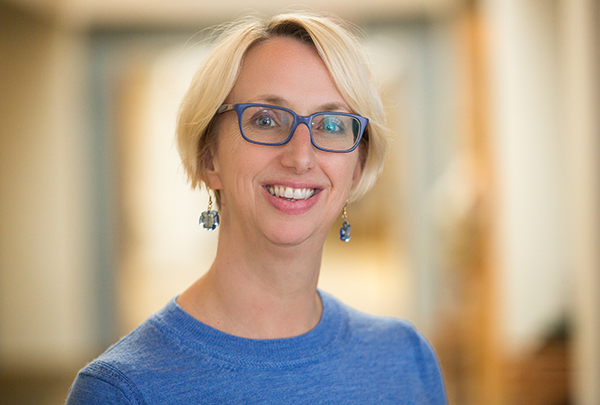 Dr. Helen Ryan, Lindsay's care team leader
Share Your Story
At New England Cancer Specialists, we know that each of our patients has a unique cancer journey, with unique challenges and stories. We believe that sharing these stories can inspire and support others, no matter what their diagnosis or where they are in the process.
If you would like to share the story of your cancer journey with us and other patients, please click the link below to learn more.