"Thanks to immunotherapy treatment
at New England Cancer Specialists,
I have cancer but I'm not even sick!"
Kit Pfeiffer of Whitefield, Colon Cancer Survivor
"In 2017, my routine 10-year colonoscopy found a nasty surprise: a large tumor right next to my appendix. A follow-up CT scan showed it to be colorectal cancer, which I had removed. But it was a very aggressive strain of cancer, and because it had metastasized, chemo could not eradicate it.
"But the experts at New England Cancer Specialists put me on an innovative new immunotherapy drug, and the results have been amazing: after only two months, with three 30-minute visits, my immune system has dramatically reduced the cancer! There were some side effects after the first round, but since then I have experienced no pain from the treatments.
"The immunotherapy is such an innovative treatment that they don't have long-term data on its effectiveness, but so far, so good!
"I guide nature walks with fourth graders every month in the local woods, which reminds me how precious life is, and how grateful I am to be healthy and looking forward again.
"Based on my experience, I urge everyone to get regular screening for colon cancer. And if one ever does find anything, talk to the folks at New England Cancer Specialists."
Learn more about prevention and detection of colorectal cancer.
Share Your Story
At New England Cancer Specialists, we know that each of our patients has a unique cancer journey, with unique challenges and stories. We believe that sharing these stories can inspire and support others, no matter what their diagnosis or where they are in the process.
If you would like to share the story of your cancer journey with us and other patients, please click the link below to learn more.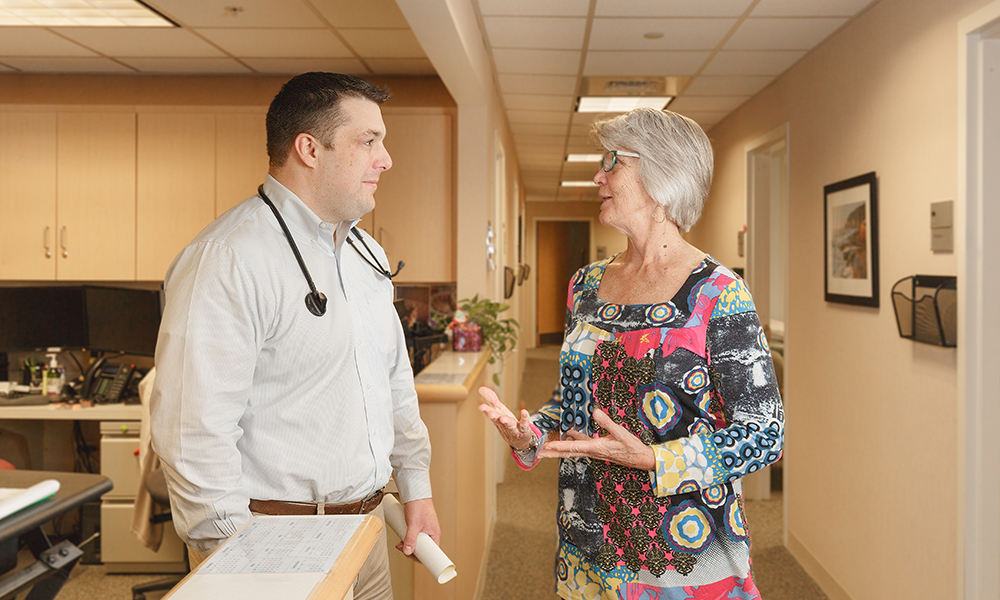 Kit Pfeiffer of Whitefield consults with Dr. Brian Haney, her oncologist.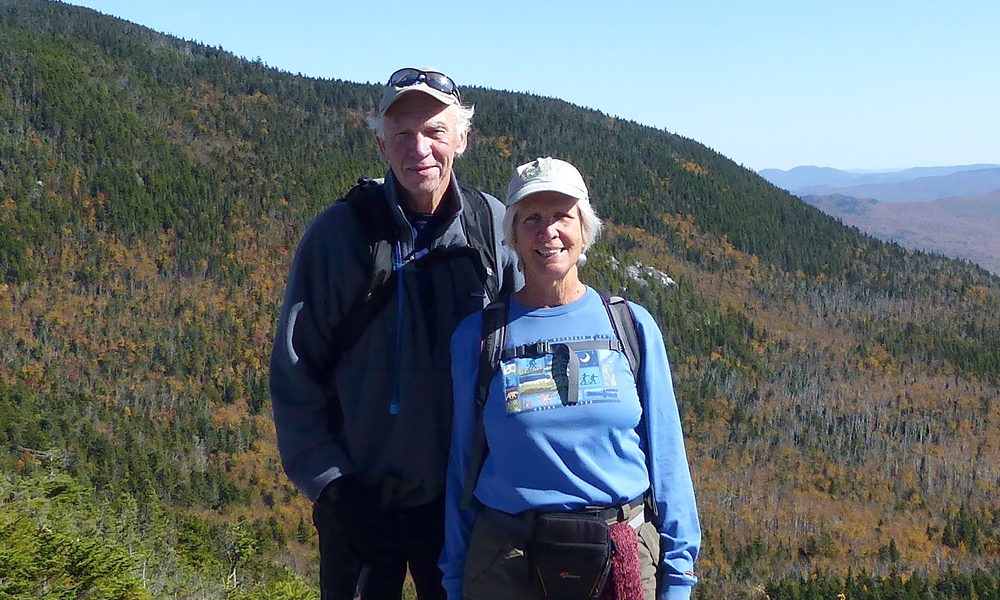 Kit Pfeiffer wth her partner, David Elliott, on Little Jackson Mountain.