"Thanks to NECS, my dad
is here to spend time with his grandson."
Miranda Tracy with her father, Kenny Ames of Waldoboro, Esophageal Cancer Patient

A 30-year employee at Bath Iron Works (BIW), by 2016 Kenny had developed arthritis. Like many men, he was not inclined to seek medical attention—even when he noticed that his pain relievers routinely scratched his throat on the way down. Fortunately, Miranda and her siblings prompted Kenny to get his throat checked, and he himself pressed his primary care provider and an Ear, Nose & Throat specialist to get to the bottom of his discomfort.
Testing revealed a 2 cm tumor at the junction of his esophagus and stomach, and Kenny was diagnosed with Stage II esophageal cancer—a difficult cancer to beat, which often isn't detected until Stage III. Kenny's first thought was, "I'm not going to make it."
But then Miranda connected him with New England Cancer Specialists. "Once I talked to Dr. Eleni Nackos and her team, and heard their plan to beat my cancer, I felt I had a real good chance to pull through," Kenny says.
While continuing to work the night shift at BIW, he received six weeks of chemotherapy during the day at NECS's Midcoast office (in Brunswick at that time). After a six-week break to get his strength back, Ken underwent significant surgery, which removed the cancer. Now he sees Dr. Nackos and gets periodic CT scans just to make sure the cancer hasn't recurred.
Kenny was excited to be there to help Miranda welcome her son—his first grandson—into the world, and to celebrate his first birthday in March of 2019.
"Early detection and a quick start to treatment are the reasons I'm here today," he concludes. "It hasn't always been an easy journey, but I'm glad to be on the right side of the grass!"
Share Your Story
At New England Cancer Specialists, we know that each of our patients has a unique cancer journey, with unique challenges and stories. We believe that sharing these stories can inspire and support others, no matter what their diagnosis or where they are in the process.
If you would like to share the story of your cancer journey with us and other patients, please click the link below to learn more.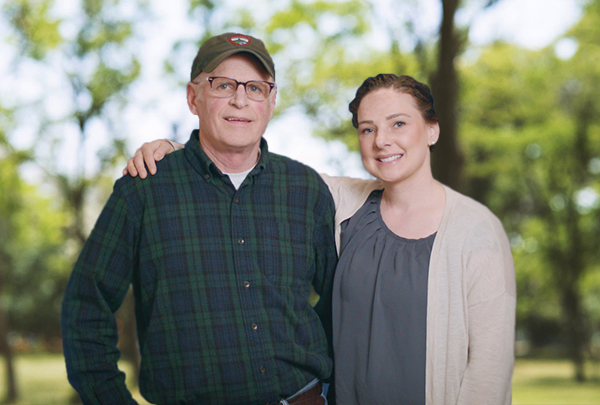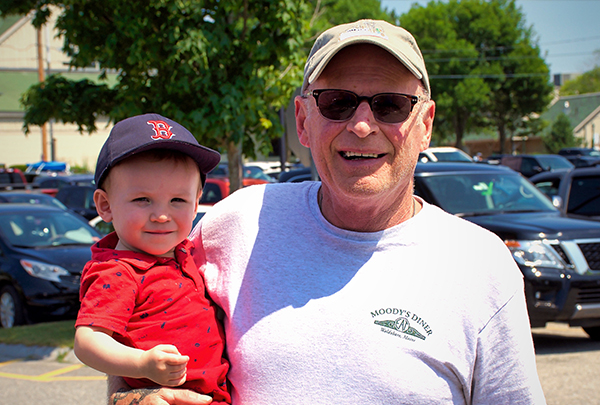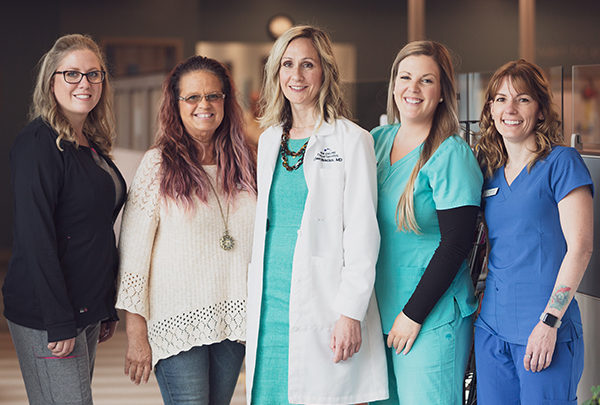 Dr. Eleni Nackos and her care team