"My type of prostate cancer may not be curable,

but New England Cancer Specialists is helping me live a longer life."
John Civello of Orr's Island, Prostate Cancer Patient

"I had surgery for prostate cancer back in 2015 and then went through radiation treatments about a year later, but it still came back. That's when I went to see Dr. Thomas at New England Cancer Specialists in Scarborough. He recommended a very specialized hormone therapy and they've been able to keep my PSAs in check ever since.
"I now see Dr. Haney for follow-ups in their Topsham office because it's closer and you couldn't ask for a better doctor to lead you through this. He's compassionate, he's very easy to talk to and he'll answer any questions you have, day or night.
"And it's interesting, I've met prostate cancer patients in different support groups and some of them say they went to Boston, Philadelphia, Phoenix, all these places when they were diagnosed. But as far as I'm concerned, there's no reason to go any place but here.
"New England Cancer Specialists has certainly shown they know how to manage my cancer and I've been able to live a fairly normal life. I'm still up and around doing all kinds of different things: taking care our boat, gardening, I even built a shed. So life is good!"
Learn more about prevention and detection of prostate cancer.
Share Your Story
At New England Cancer Specialists, we know that each of our patients has a unique cancer journey, with unique challenges and stories. We believe that sharing these stories can inspire and support others, no matter what their diagnosis or where they are in the process.
If you would like to share the story of your cancer journey with us and other patients, please click the link below to learn more.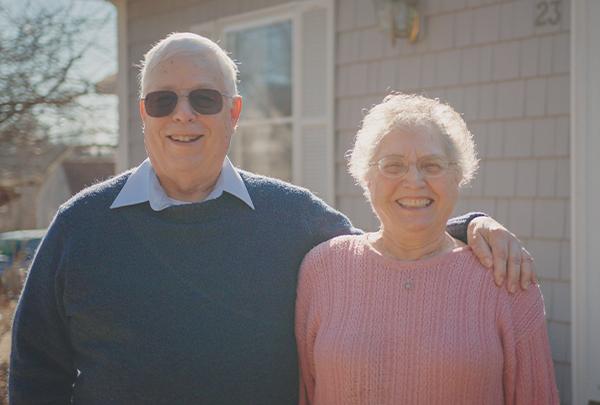 John with his wife, Lisa.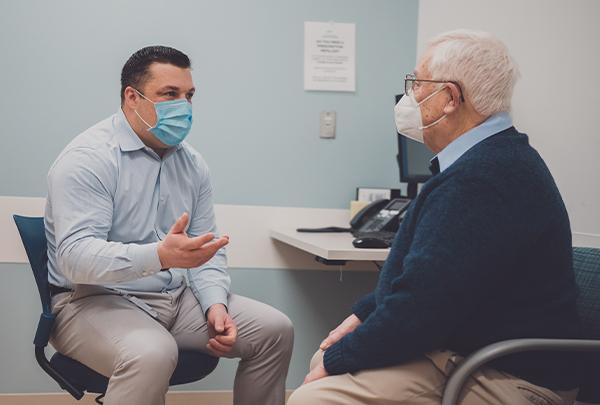 John with his doctor, Brian Haney.