"It was luck that caught my throat cancer—
but my NECS team's expertise
is what has me feeling normal again."
Jack Aceto of Cape Elizabeth, Throat Cancer Patient

"At a routine physical, the nurse practitioner noticed that my lymph nodes were swollen. She scheduled me for an ultrasound, and I got a call two hours later from my primary care physician letting me know that there was a metastatic involvement in the lymph nodes.
"A biopsy confirmed the p16 tumor marker for throat cancer at the base of my tongue. My wife and I were at our son's football scrimmage, and it was scary to hear the possibility of a diagnosis of cancer. We were obviously upset, but felt it was in God's hands, so we were going to stay strong and do whatever we needed to do to fight it.
"We were referred to Dr. Evans and his team at New England Cancer Specialists, and from day one, I felt like I was in good hands. We proceeded with a treatment of seven weeks of radiation and chemo, with cautious optimism that we could beat it. The doctors' optimism gave us hope.
"From the phlebotomist that drew my blood every visit, to the nurses in the treatment center who took care of my every need, they were wonderful. I can't say enough about coming here for treatment. It was outstanding.
"I've continued to improve each month since the end of my treatment. I've been back teaching at Scarborough High School for quite a while, and am feeling so much better now that I've actually resumed doing a boot camp workout every morning. I'm feeling normal again—it's a new normal, with regular dry mouth and a deeper tone to my voice, but that's okay.
"Here I am today, a cancer survivor. The whole experience at NECS was awesome—I can't say enough about it. They made cancer treatment as pleasant as it can be."
Share Your Story
At New England Cancer Specialists, we know that each of our patients has a unique cancer journey, with unique challenges and stories. We believe that sharing these stories can inspire and support others, no matter what their diagnosis or where they are in the process.
If you would like to share the story of your cancer journey with us and other patients, please click the link below to learn more.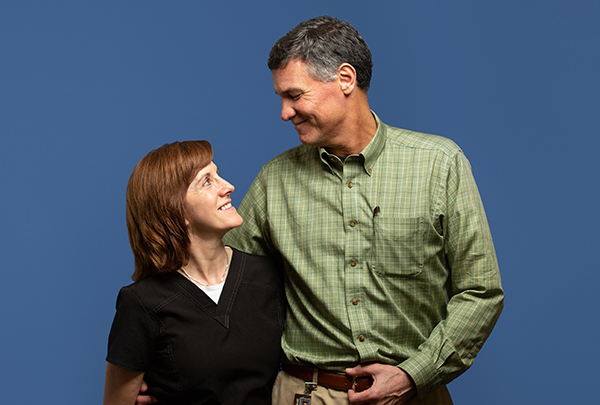 Jack with his wife, Lori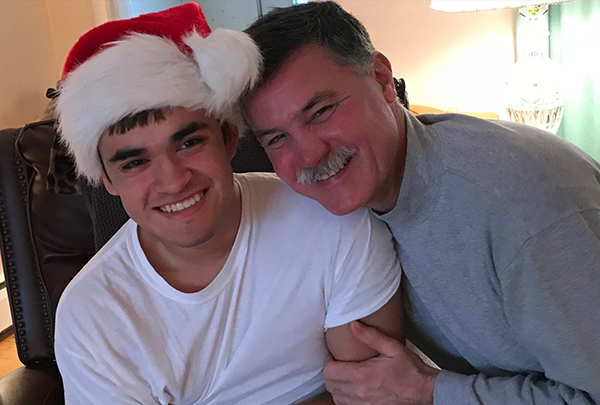 Jack with his son, Jack

Dr. Devon Evans with Sarah Boucher FNP