"Welcoming a baby boy
into our family after my cancer treatment has
been a dream come true!"
Erica Croxford of Windham, Breast Cancer Survivor

"When I got the news that I had breast cancer, I was really scared and overwhelmed. But as soon as I got to New England Cancer Specialists, I felt safe and cared for. I was immediately reassured that Dr. Battelli was going to take the best care of me.
"One thing we discussed early on was the possibility of having more children after treatment. It gave me something to hope for.
"I found out very fast that you're not alone at NECS. Everyone is there to guide you, support you, and give you what you need—from the people that greet you at the door, to all the staff who take care of you from start to finish. They're always smiling, always empathetic.
"As a little kid at that time, my daughter actually thought that cancer's a celebration because of how well they treated me. To see such positive people supporting me has had a lifelong impact on her.
"I'm happy to say that today I am a survivor of breast cancer, and all that goes with that. I have been cancer-free for several years, able to continue doing the job that I love, to enjoy watching my daughter grow—and most amazing of all, to bring her baby brother into the family!
"Having a healthy baby boy after cancer treatment has been a dream come true. I celebrate the people who helped make it possible."
Learn more about prevention and detection of breast cancer.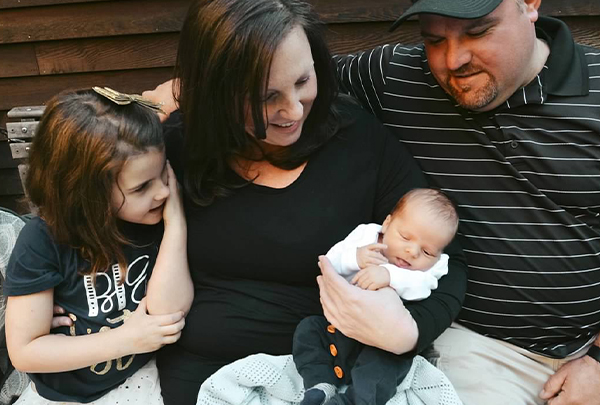 Three years after her cancer treatment, Erica is joined by her daughter and husband in welcoming home a newborn baby boy!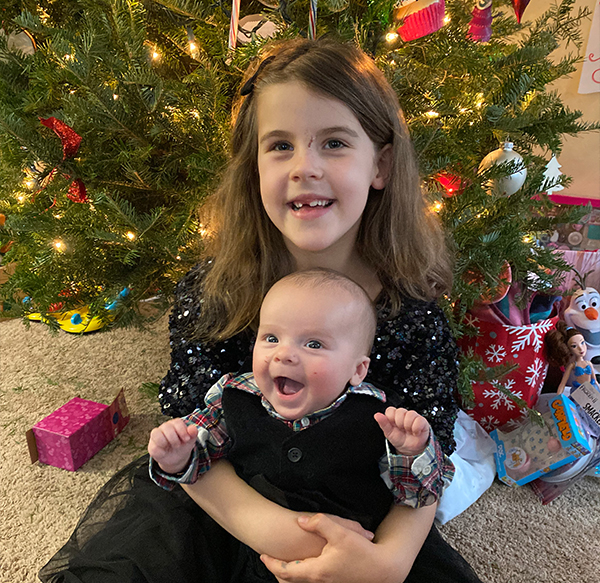 Share Your Story
At New England Cancer Specialists, we know that each of our patients has a unique cancer journey, with unique challenges and stories. We believe that sharing these stories can inspire and support others, no matter what their diagnosis or where they are in the process.
If you would like to share the story of your cancer journey with us and other patients, please click the link below to learn more.