"My doctor saved my life.
Our Financial Advocate saved our family."
Chris St. John of South Portland, Non-Hodgkins Lymphoma Survivor

"Chris was diagnosed with a somewhat rare form of lymphoma, so we chose New England Cancer Specialists for the very best care," Janice explains.
"I had just lost my job," Chris notes, "so I was scared about the cancer and how to pay for treatment. Dr. John Winters and his patient care team directed an intense treatment program, which saved my life..."
"...while our financial advocate, Torie Lavoie, saved our family financially," adds Janice. "She found grants to help with insurance and loan payments, handled all the paperwork and phone calls, and, most important, eased our minds."
"Now my cancer is in remission, and I'm adjusting to life as a cancer survivor—with New England Cancer Specialists continuing to support my physical and emotional health."
"The whole team at NECS, from the secretaries to the doctors, has it dialed-in," Janice concludes. "It feels like they've taken all their 50 years of experience and used it to make patients feel comfortable in the worst of circumstances."
At New England Cancer Specialists, we believe that treating cancer requires caring for the whole patient, medically and financially. We offer all patients the free services of our Financial Advocates, so you can focus on achieving your best outcome.
Learn more about our Financial Advocacy programs.
Share Your Story
At New England Cancer Specialists, we know that each of our patients has a unique cancer journey, with unique challenges and stories. We believe that sharing these stories can inspire and support others, no matter what their diagnosis or where they are in the process.
If you would like to share the story of your cancer journey with us and other patients, please click the link below to learn more.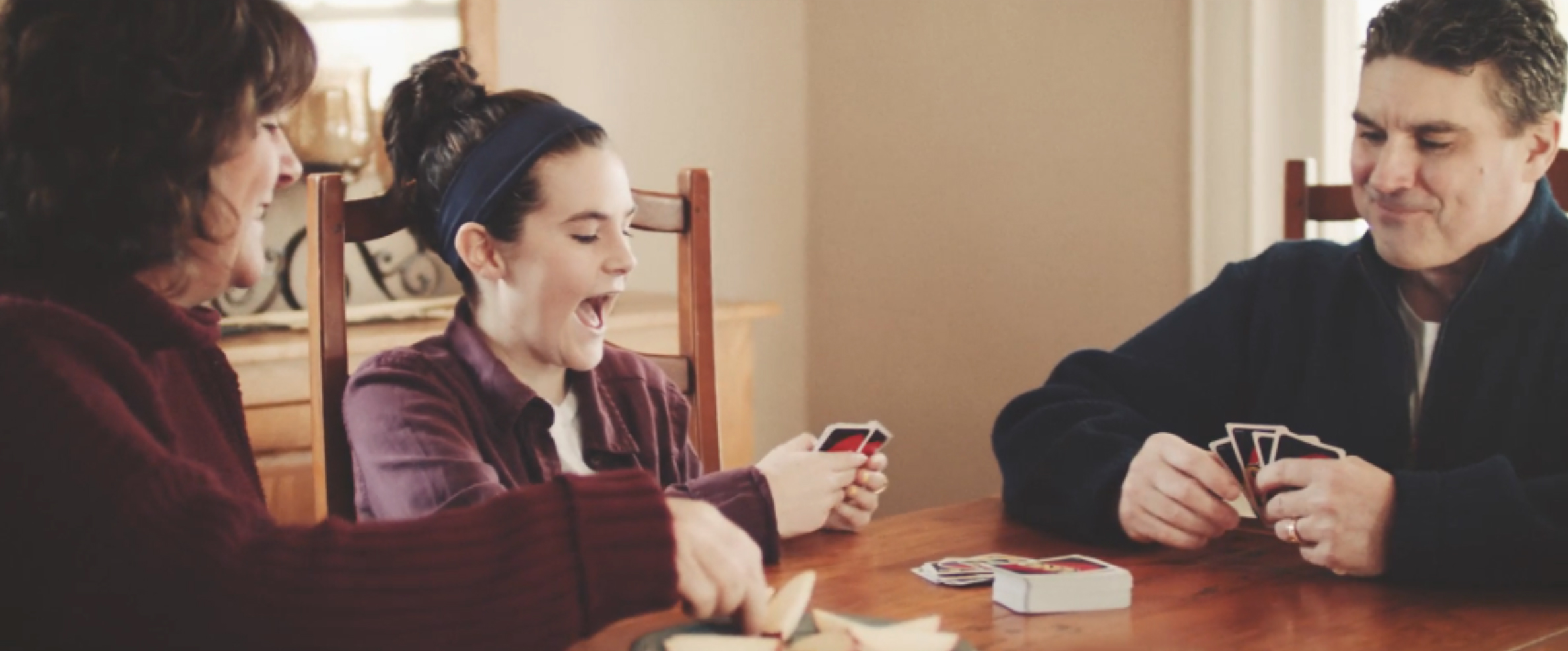 Chris with his wife, Janice, and their daughter.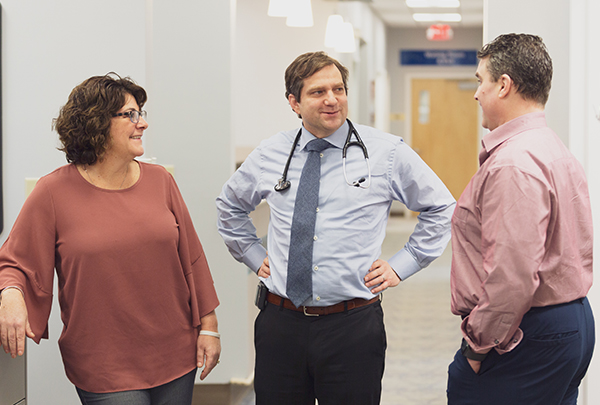 Dr. John Winters led the care team that successfully treated Chris's lymphoma.