"I was scared at first.
But once my NECS team went to work,
I knew I wasn't alone."
Cheryl Clark of Kennebunk, Pancreatic Cancer Survivor


With a degree in chemistry from UMaine, and several years of experience as a phlebotomist, Cheryl was perhaps able to appreciate better than the average patient the way NECS treated her diagnosis of pancreatic cancer.
"They kept me so busy with blood work and other tests that I almost didn't have time to be afraid. I felt very confident that Dr. Ilyas and his team used every tool to make sure I'm cancer-free. It wasn't easy, but my recent tests have been positive, and I'm back working with Arnie in our lawn care business.
"I'm grateful to have a world-class cancer care facility just five minutes from home. I really felt cared for at New England Cancer Specialists—I never thought, 'I should have gone somewhere else.' The doctor who led my team at NECS, Dr. Ilyas, was always positive and just a nice man.
"I'm also lucky to have a large support system of family and friends. My daughter, for example, sent a postcard every day for the entire first year, and I've received over 500 get well cards. They really seem to have worked!"
Share Your Story
At New England Cancer Specialists, we know that each of our patients has a unique cancer journey, with unique challenges and stories. We believe that sharing these stories can inspire and support others, no matter what their diagnosis or where they are in the process.
If you would like to share the story of your cancer journey with us and other patients, please click the link below to learn more.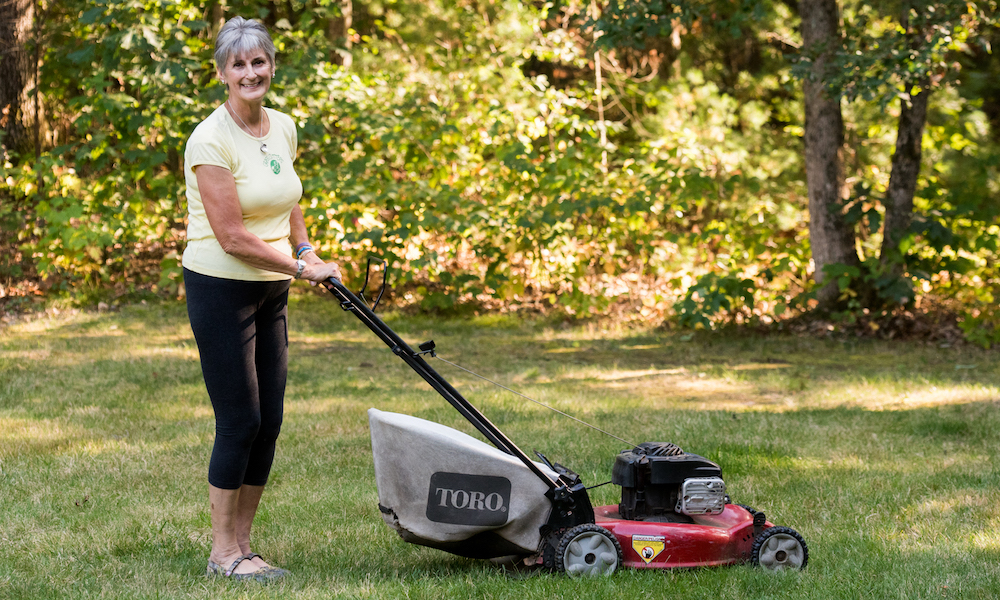 After months of treatment, Cheryl is now back to work with Arnie in their lawn care business.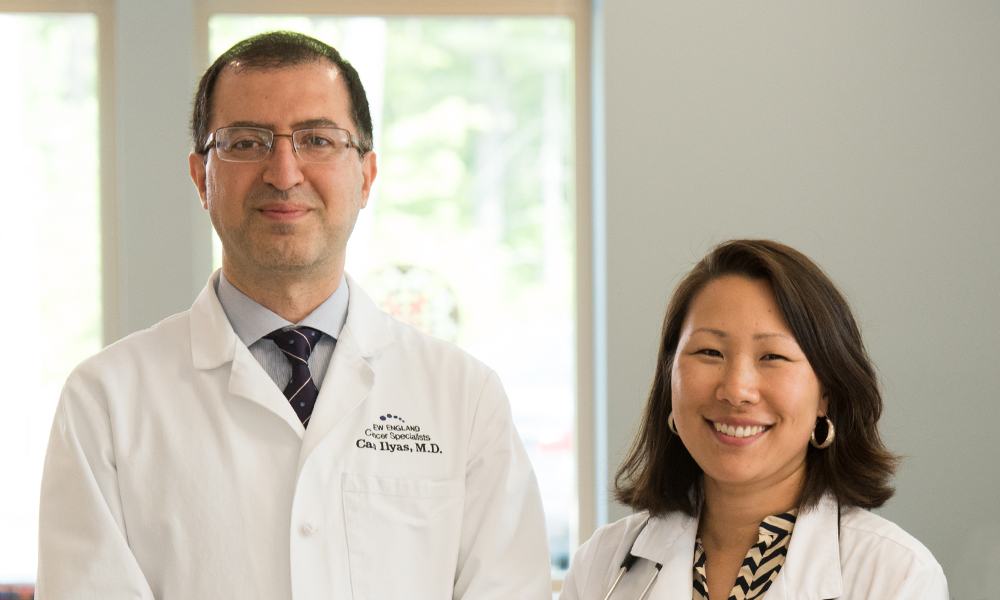 Dr. Can "John" Ilyas with Melanie Cogan OCN, MSN, ANP

Cheryl and her husband, Arnie, have been married since 1970.