"As a non-smoker, I was shocked to get lung cancer. But as a NECS patient,
I am really, really happy about my prognosis."
Alexandra Babcock of Portland, Lung Cancer Survivor

Alexandra had never smoked her entire 35 years when she went to her regular doctor with a lingering cough and difficulties breathing. She was diagnosed with asthma. When the cough continued, a chest x-ray and broncoscopy determined that she actually had Stage IV lung cancer. "I went into shock and survival mode all at once," Alexandra recalls.
After one round of regular chemotherapy showed no effect, Dr. Christian Thomas at NECS tested Alexandra's tumor for activating mutations. When the ALK+ gene mutation came back positive, he prescribed a targeted oral medication, which was only approved by the FDA in 2017.
"Dr. Thomas and his team at New England Cancer Specialists have been wonderful to work with," Alexandra notes. "They have all been beyond supportive and treat my husband and me like family. They are the reason we've made it through the past year."
Now, she takes several pills twice daily, and will for the foreseeable future.
"I'm stable now, back working full time as the Director of Operations at MAS Medical Staffing, and able to enjoy life again," Alexandra says. "I love traveling, and spending time with my husband, our two rescue dogs and our family and friends."
"I hope sharing my story will help broaden awareness that anyone can get lung cancer, regardless of age, smoking history, environmental exposure or family history. If you ever have a cough that doesn't seem to go away, be your own advocate and get a chest x-ray immediately."
Learn more about prevention and detection of lung cancer.
Share Your Story
At New England Cancer Specialists, we know that each of our patients has a unique cancer journey, with unique challenges and stories. We believe that sharing these stories can inspire and support others, no matter what their diagnosis or where they are in the process.
If you would like to share the story of your cancer journey with us and other patients, please click the link below to learn more.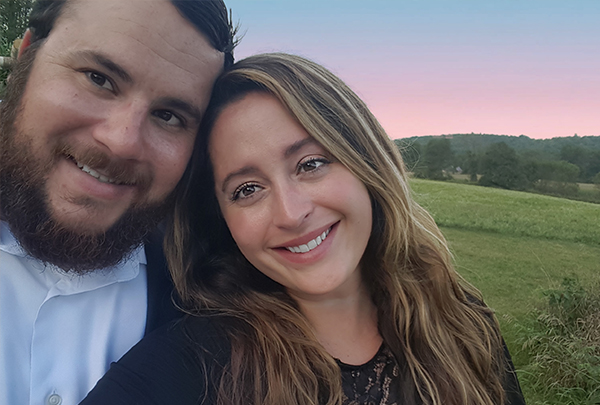 Alexandra on a road trip with husband, Ryan, to Big Sur, CA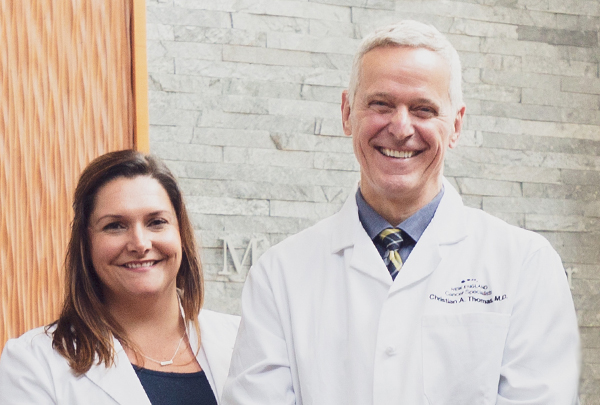 Dr. Christian Thomas with Melissa Timberlake FNP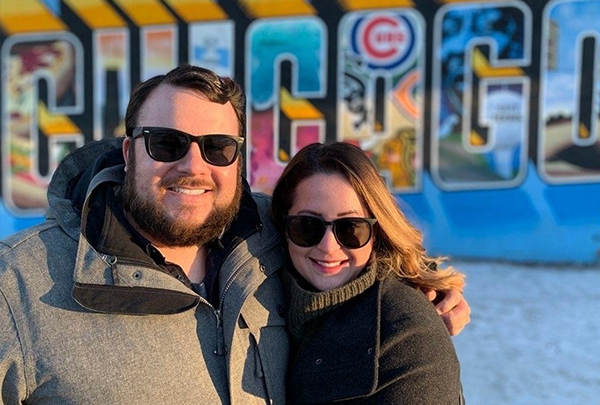 Alexandra & Ryan visiting Chicago