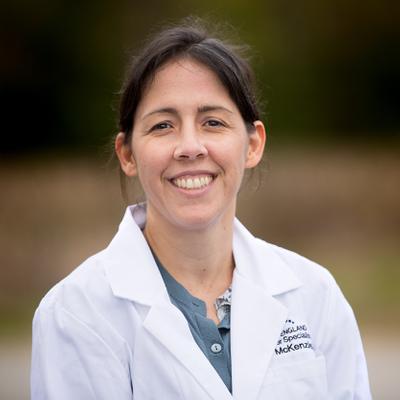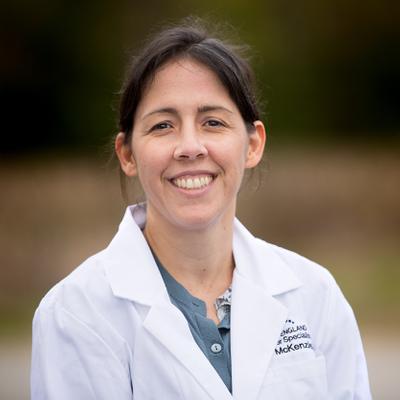 Education
Drexel University College of Medicine, Philadelphia, PA
Residency
Massachusetts General Hospital, Boston, MA
Board-Certified
Internal Medicine, Medical Oncology, Hematology, Hospice & Palliative Medicine
Fellowship


Palliative Care: Massachusetts General Hospital and Dana-Farber Cancer Institute, Boston
Hematology-Oncology: Beth Israel Deaconess Medical Center, Boston
Dr. Jamie McKenzie grew up in the Catskills in upstate NY and attended Cornell University in Ithaca. She received her MD at Drexel University College of Medicine in Philadelphia, then relocated to Boston, where she completed her post-graduate training. She practiced in Washington State and Peabody, MA before joining New England Cancer Specialists in 2019.
She is a member of the American Society of Clinical Oncology and the American Society of Hematology.
Dr. McKenzie lives with her husband and two young children. She and her family enjoy traveling and spending as much time as possible outdoors in the beautiful New England seasons.
Call (207) 303-3300
Julie Baither FNP
Education
Master of Science, University of Southern Maine
Julie grew up in Maine, the daughter of a small-town family physician. Watching her father with patients and hearing him talk about his work sparked her interest in caring for people. She has been working in the field of oncology since 1989 and spent the second year of her practice with a traveling agency, working at hospitals such as Dana-Farber and the University of Chicago's in the fields of research and bone marrow transplant.
After returning to Maine to get her master's degree and Certification as a Family Nurse Practitioner, Julie worked with the homeless for the City of Portland for six years. She joined the New England Cancer Specialists team in 2006.
She lives in Westbrook with her two daughters, one in high school and the other in college in Nashville studying music education. They have a dog and two bunnies. Julie enjoys basketball, gardening and playing piano.