We'll support you throughout your cancer journey
Even after your treatment ends, cancer can have significant effects on your entire life: emotional, physical, financial, and more. At NECS, we're committed to helping you know what to expect and how to move forward towards a healthy, active life.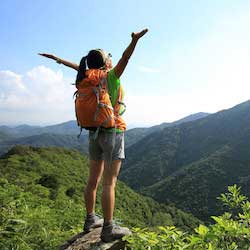 Our Survivorship Care program helps coordinate care to promote safety and eliminate unnecessary and repetitive testing. Click here for information on care after treatment.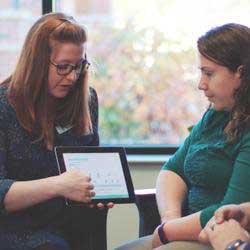 Our board-certified Genetic Counselors can help you and your family decide on genetic testing, an optional tool that can help you understand your chance of developing cancer due to a genetic condition (hereditary cancer syndrome). Click here for more information, talk to your primary care doctor or NECS patient care team, or call (207) 303-3300 to set up a meeting.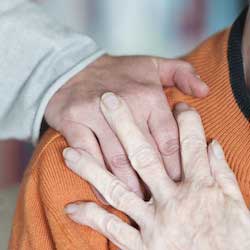 Our Supportive Care program focuses on quality of life and support throughout the course of your disease. Call (207) 303-3300 to set up a meeting.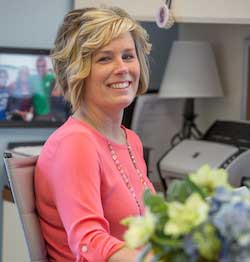 Our Financial Advocates will review your insurance coverage and alert you to any potentially unexpected costs, and are available to meet with you to discuss financial issues and help to find assistance when needed. Click here for information.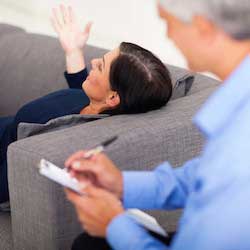 Social Work and Counseling is offered Monday–Friday, 8 am–4:30 pm. Call Trisha Warren-VanHorn at (207) 396-8565 or Carrie Maynard at (207) 396-7294.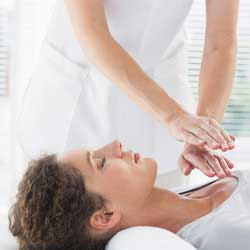 Free Reiki is offered by volunteer Jessica Jean Fletcher on Wednesdays from 8:00 am–Noon and Thursdays from Noon–3:00 pm. Jessica will come to the patient. Call (207) 303-3300.


Other services may be available to you depending on your insurance or a doctor's referral:
Outpatient Psychiatry: This service is offered by Dr. Dena Whitesell, every Thursday, from 1:00–4:00 pm. Call (207) 303-3300. Please note: a doctor's referral is needed for this service.
Nutrition Services: Offered Monday–Friday from 8:00 am–4:30 pm. Call Karen Schilling at (207) 396-8524. Please note: you will need to check with your insurance company to see if your plan covers this service.

Free resources at our Scarborough facility include:
American Cancer Society Cancer Resource Volunteers (CRVs) provide direct outreach to patients and their loved ones. The CRVs engage patients them in conversation, inform them of the ACS Resource Network and community resources, and help them complete the Support for Patients form.
The MaineHealth Learning Resource Center has free books, DVDs, pamphlets, health educators, and computer access. Open daily 8:30 am-5:00 pm. Call 1-866-609-5183.
If you have general questions about these services, please contact any member of your New England Cancer Specialists care team.