Meet Maine's Leading Breast Cancer Specialists.
At New England Cancer Specialists, we treat more women with breast cancer than anyone else in Maine, and we now have more tools to achieve your best outcome than ever before: genetic counseling, precision medicine, and clinical trials of advanced new therapies.
But we know that catching cancer early is more important to your health than anything we can do. So talk to your doctor today about getting regular breast health exams. And learn what you can do that may lower your risk of getting cancer in the first place.
Start with the information below from our partners at the American Cancer Society.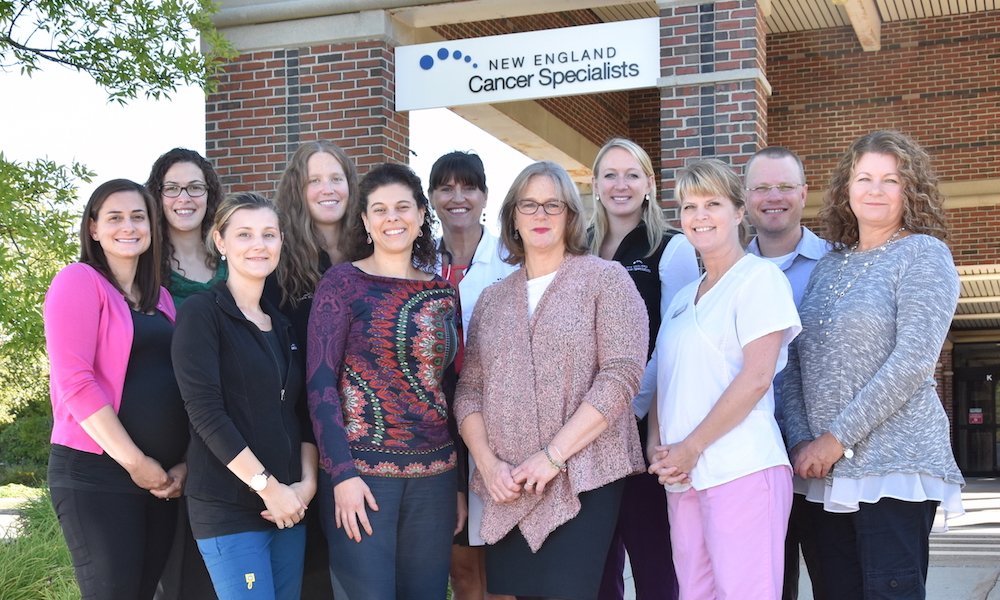 Our Scarborough office Breast Cancer Specialists, led by Dr. Tracey F. Weisberg, MD
and Dr. Chiara Battelli, MD (center front)